Welcome back,
It's towards the end of the 2014 year and I've decided to take my yearly trip. Before we get into the fun stuff I'd like to just say how thankful and filled with gratitude I am at the last 13 years investing in real estate. Without these experiences, both great and bad, I would not be where I am today… which is currently writing this article in the Phi Phi Islands (pronounced Pee Pee) sipping a fruity drink and in awe of the huge limestone cliffs I'm staring at.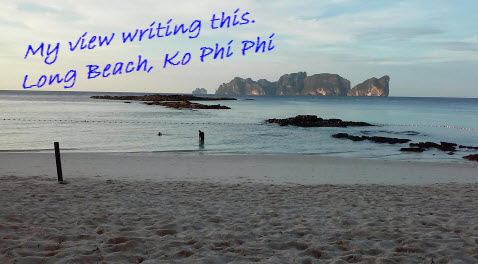 Last year I came to Thailand to get away from the United States culture, a recently ended S/O relationship which I took hard, and to explore this huge rock we all live on together. It was during that short 2 month trip that I discovered I knew nothing about the world outside of my safe bubble of America. Now, I'm back and going to seek out the places I really loved and the cities/countries I missed last year.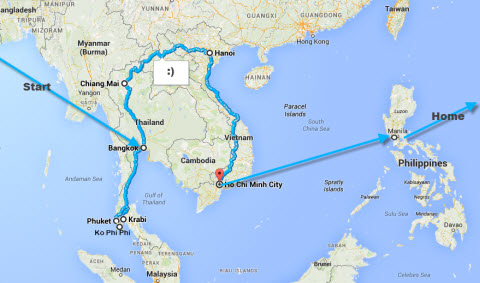 My trip this year started in Bangkok, Thailand. Bangkok is the south Thai huge metropolitan hub that rivals most American cities in technology, public transportation, skyscrapers, temples, amenities, and some normal-ness that I was not expecting from a supposedly 3rd world country. In fact Bangkok is very modern and home to Thailand's cultural hub.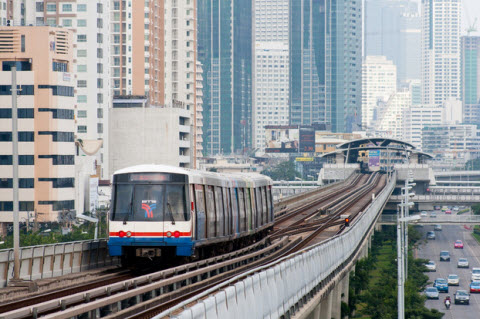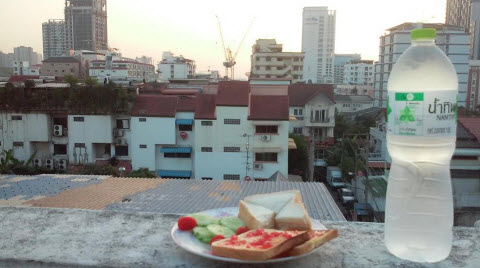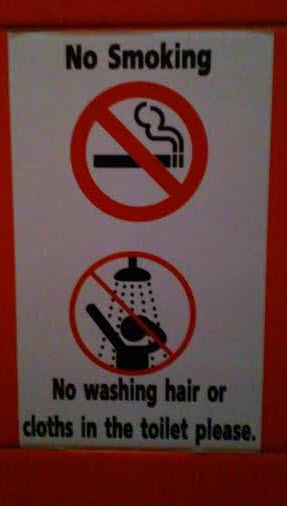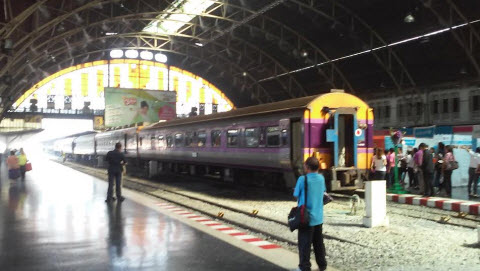 After only a few nights in Bangkok I scheduled an overnight train cabin to head North to my favorite Thai city yet, Chiang Mai. Chiang Mai (meaning Old City) sits next to a mountain range, home to hill tribes of now friendly villages which can be visited and cater to tourists passing through.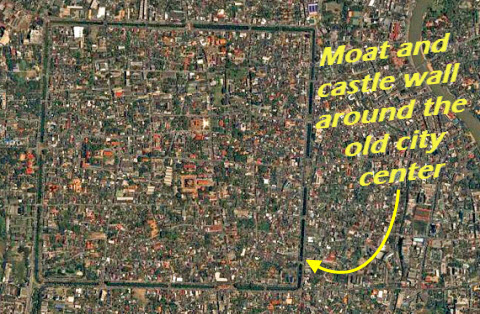 In the city itself you'll find a few sky scrapers, business centers, temples, museums, and even a moat with partial castle wall. One of Thailand's oldest cities has a rich history with a mainly Buddhist population and some of the nicest folks in Thailand.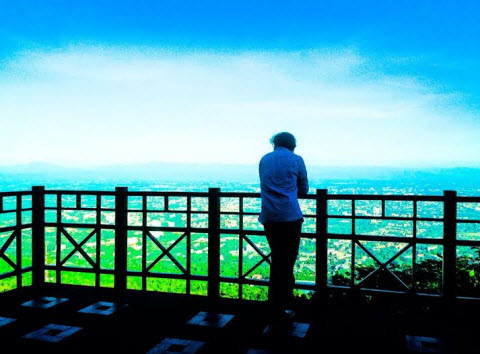 Chiang Mai is definitely on the typical backpacker route so you are never in search of someone English speaking to meet and exchange stories with over a local beer or cocktail.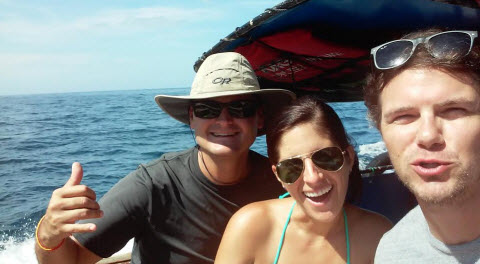 Did you know Thailand is Kingdom. Thais love their king, and after being here for only a short period of time the affection is real and apply deserved. The King, now in his 80's, has ruled fairly and justly compared to past Kings – as told to me by a few local Thais. On December 5th was the Kings's birthday, and subsequently the nation's Father's day celebration. In Chiang Mai, the counties 2nd biggest city, the celebration was a large one. Lights, camera, performers, fireworks, food, and dancing we all on the day's agenda.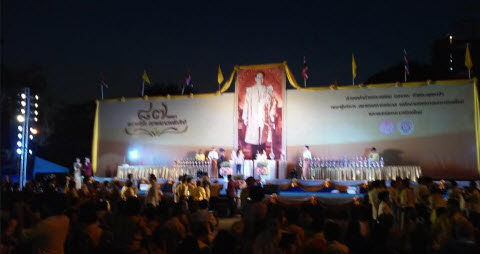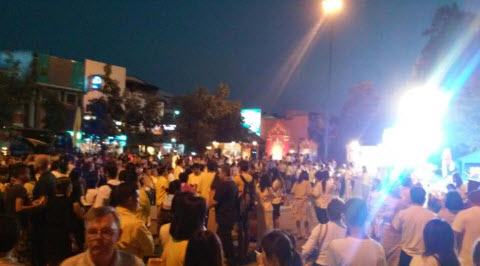 Sadly my time in Chiang Mai has come to an end just 2 weeks after I got there, seems like only a few days. My network of worldwide friends and future people I will be revisiting in their home countries has exploded. This is just one of the perks of world travel, most of the people I meet are not Americans, so visiting them in their homes abroad gives me a firsthand translator and tour guide when I'm in London, Belfast, Perth, Sydney, Lisbon, and too many other places to remember at this time.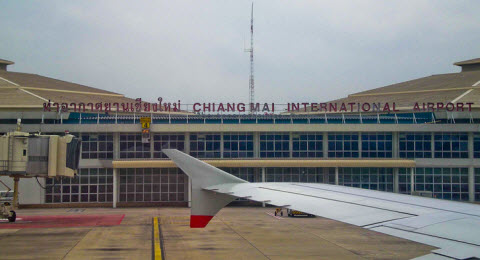 Ko Phi Phi and Maya Bay here I come! If you have ever seen the movie The Beach with Leonardo DeCaprio you're well aware of the beauty of this place.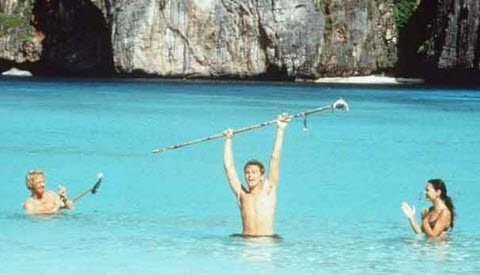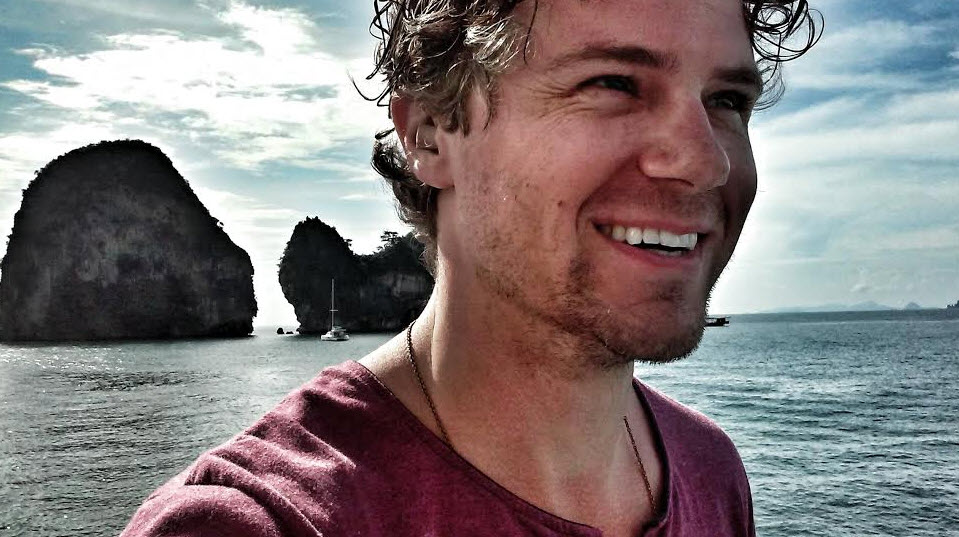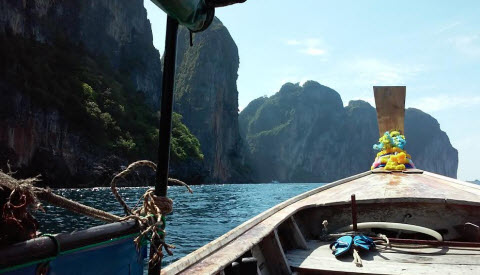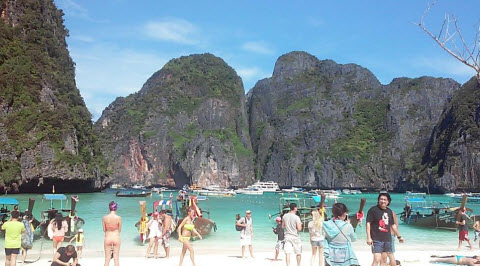 The pictures I have below cannot do justice to the 1.) clarity of the water 2.) stunning-ness of the limestone cliffs and 3.) smell of the sweet sea air. While charting a private boat out with some friends we got a chance to snorkel and scuba dive. There is much more variety, size, and shear number of sea life here than in any other spot I have dove before (I need to buy an underwater camera).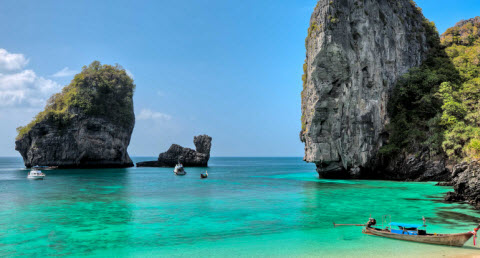 At night there are fire-shows, open bars, and socializing with locals and travelers alike. Everyone here has the island lifestyle down.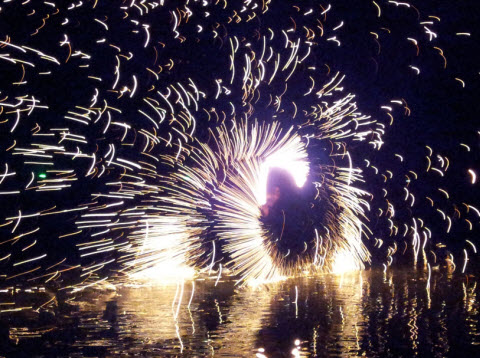 I really read to relax a bit from the go-go-go of the past 2 cities. Kicking back and putting my feet up has given me time to accomplish many things on my to-do list…
Lining up 2 potential park deals to look at promptly when I return.
Working with members of the Mobile Home Formula to close over 6+ properties in November 2014 alone.
Still be available for current tenant-buyers, new sellers, and members.
Record some awesome "view mail" videos – coming soon mobile home investing youtube channel.
Practice my Thai language. Sa-wat-dee-krap
Conclusion: This is not the end, not in the slightest. My next stops are Vietnam (about 5 stops throughout the entire country north to south) and Manila in the Philippines. I'll be back updating my journey and the fun along the way. While in Vietnam I really want to learn much more about the Vietnam War and how Vietnam has recovered.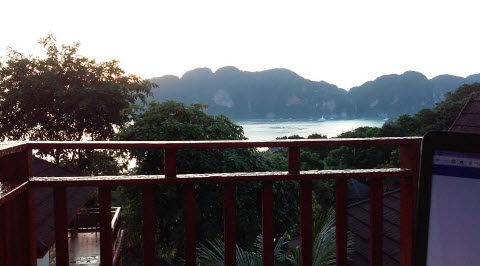 If you are reading this post and thinking you'd love to join me or be able to travel more yourself, it is 100% possible for you to be able to do so unless deathly-ill or behind prison bar (in both cases thanks extra for reading). I am not special, if I can become successful investing in mobile homes and real estate you absolutely can too. Real estate investing is not a lonely wolf activity, if you want or need help starting to sprint forward towards building your own cash-flow producing mobile home portfolio I am only an email away and very happy to help any way I can.
Love what you do daily,
John Fedro
support@mobilehomeinvesting.net